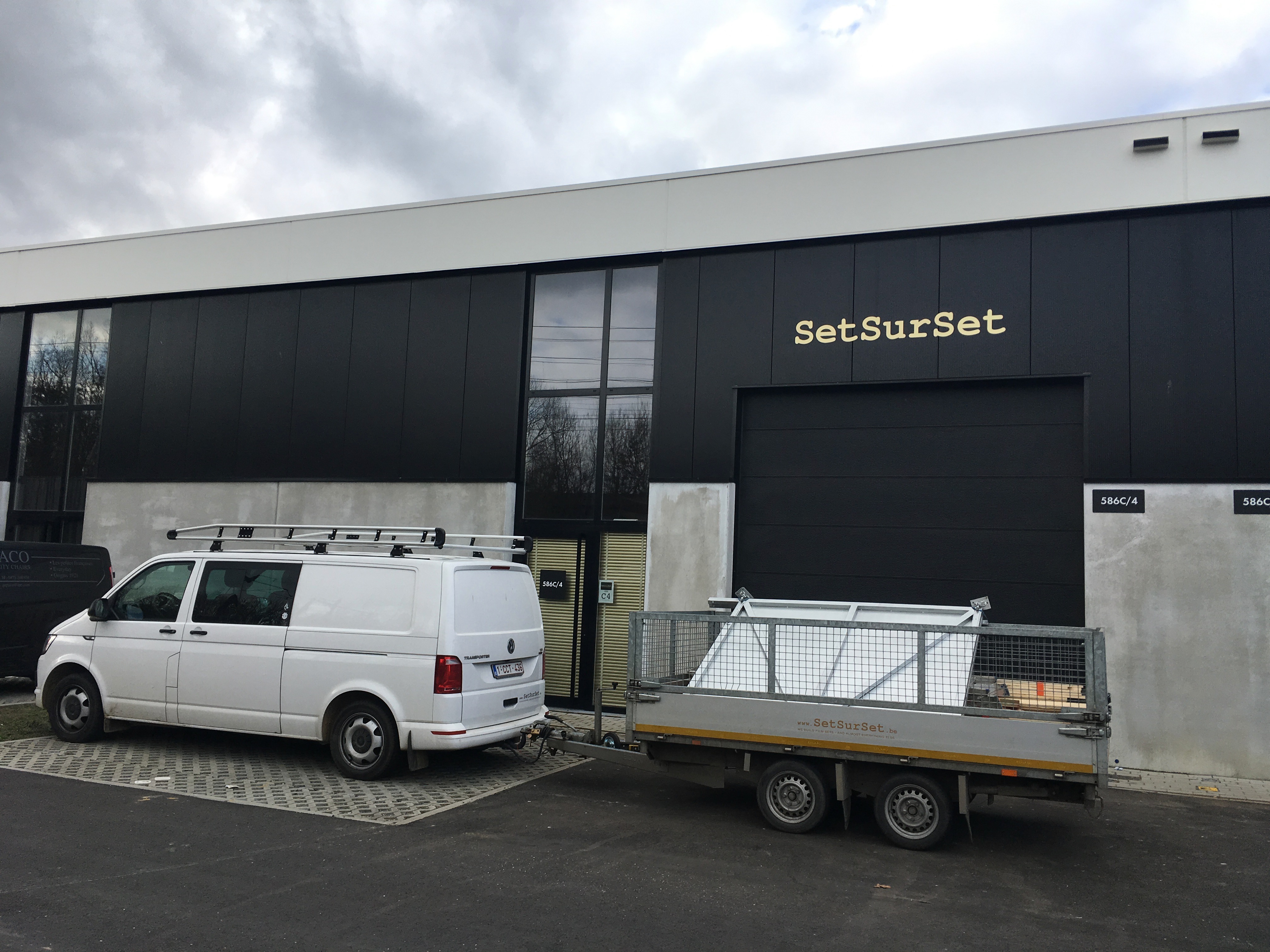 We recently bought a brand-new business-unit of 300 square meters in which we house our atelier. It is situated in the new businesszone Deltapark at the crossroads of the Woluwelaan and the Mechelsesteenweg in Vilvoorde.
The atelier is fully equipped for cabinetmaking and metalworking. We also have 48 square meters of office space to our disposal.
Our atelier is often left unused because certain projects require us to work on location. Because we think it's a shame not to use such a well-equipped space and to somewhat lighten the financial burden, we created the concept RENT AN ATELIER FOR A DAY. This means we rent our atelier when we don't need it ourselves.
We charge a daily fee. The price depends on how long you would like to use our atelier.
MATERIAL FOR RENT (from june 2018)
Small trailer
B licence
260 x150 cm
30 EUR/day
Big trailer with cover
BE licence
400 x 200 x 200 cm
40 EUR/day
Power generator
30 EUR/day
Electric heating
2x DE95  
400V
heating large spaces
75 EUR/piece/week
4x DE25
240V
heating a small space
35 EUR/piece/week
WE BUILD
ALMOST EVERYTHING
PROPS & ACCESSORIES
RENTAL